Interview by Andrew Chang
Hey, my name is Miles I am a second year in the college and I am currently undecided as to what major I wish to pursue. I do a lot of work with UChicago Student Action and  The Environmental Justice Task Force. Perhaps unsurprisingly,many of my hobbies revolve around design; I am an avid lover of architecture, landscape design, jewelry design, haute horology, automotive design, and of course fashion.
---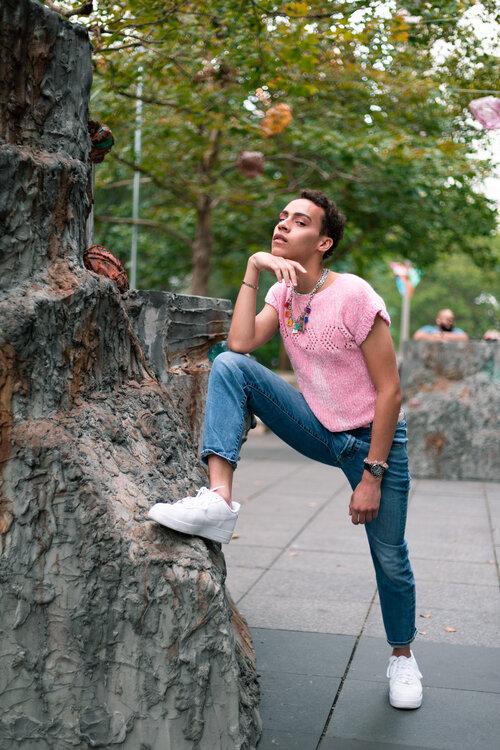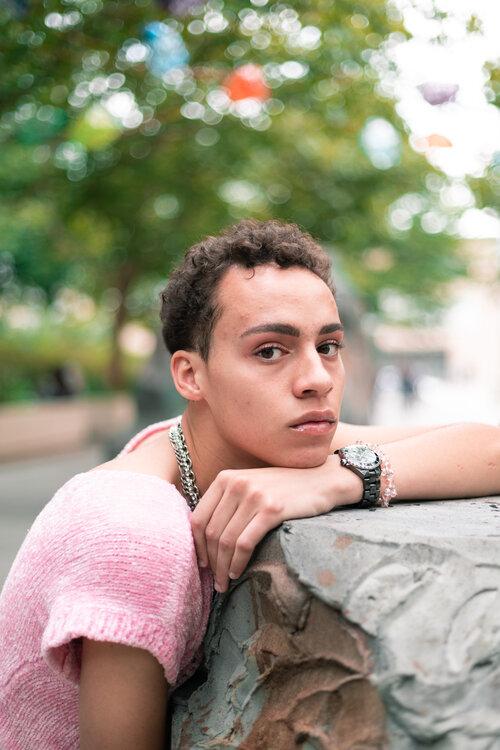 I absolutely adore this pink sweater I happened upon in a thrift shop in Pilsen. It perfectly embodies my 2000s it girl dreams and I feel like Paris Hilton when i'm wearing it. I tend to pair this top either with a cute pair of shorts, or light wash jeans like the ones you see me wearing.
How would you describe your personal style?
I always aim to bring my fantasy world into being through my style: I want people to want to be glamorous but also unique in everything they do, whether that's going to the grocery store, hopping on a flight, going to dinner, or even doing laundry. So my personal style is all about bringing hallmarks of bygone eras of elegance back into the spotlight while also incorporating the best elements and ideas of modern fashion.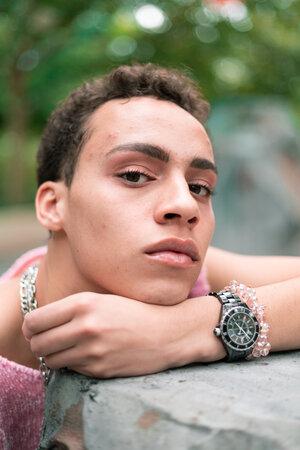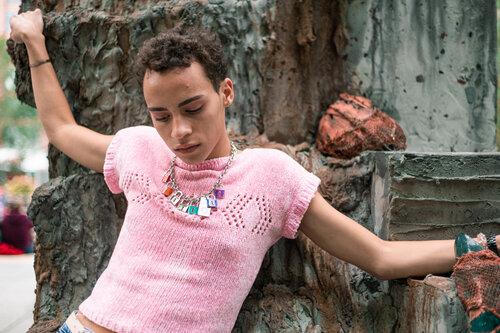 Where do you find style inspiration?
My style inspiration comes from all parts of my life. I appreciate the architectural form of clothing items thanks to my interest in home and garden design, I am inspired to create well put-together looks by the seemingly effortless blend of low and high style embodied in the late Lady Diana, and for the past several years I have been deeply touched by the androgynous, carefree, and multi-faceted approach to dressing promoted by Alessandro Michele at Gucci.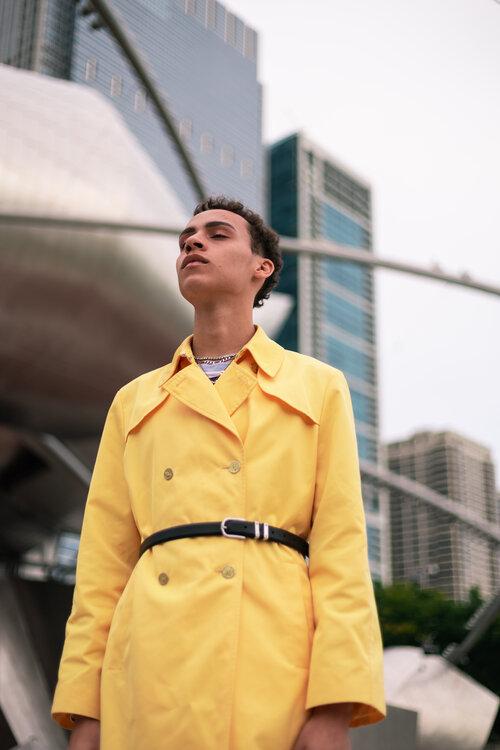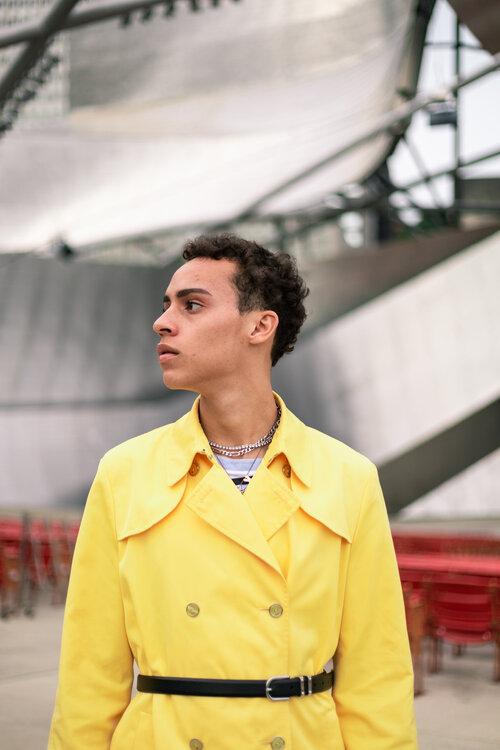 I am wearing a Vintage Escada Pea Coat in the most fantastic shade of yellow. I love to wear this piece with tiny shorts because passersby often think I'm not wearing pants and its hilarious. This piece is an important part of my wardrobe because its one of the only pieces I own that covers my entire body therefore creating a bright, happy monotone look, even though for the shoot I added a black belt .
Where do you like to shop?
I shop almost exclusively at vintage consignment shops and second-hand stores for my more unique pieces because it not only means I often get to wear clothes that nobody else is wearing, but also because it means beautiful garments get a second life. I get basics from places like Ralph Lauren, EverLane, and Patagonia.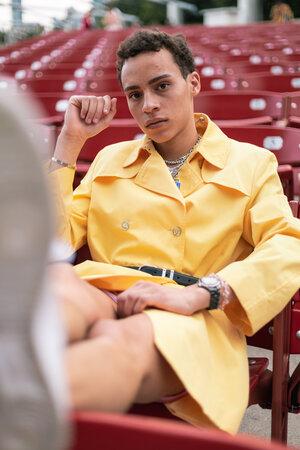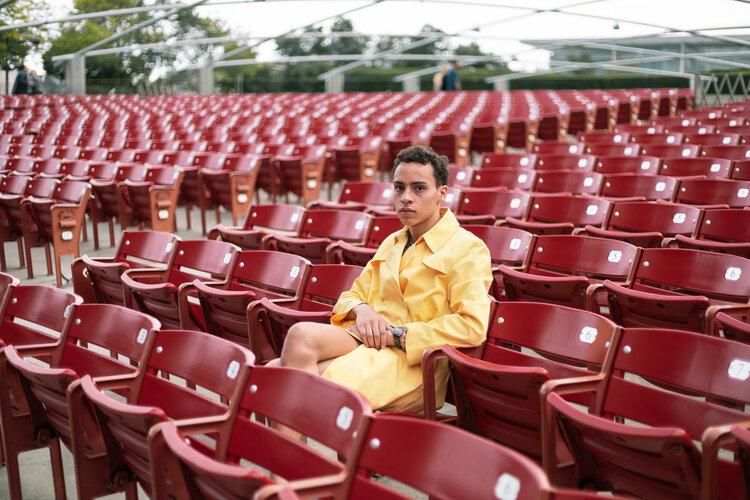 Do you have any fashion regrets?
I wouldn't say I have any regrets, but certainly as I look back at the many evolutions of my style over the years, there are certain moments and looks that I would've modified knowing what I know now.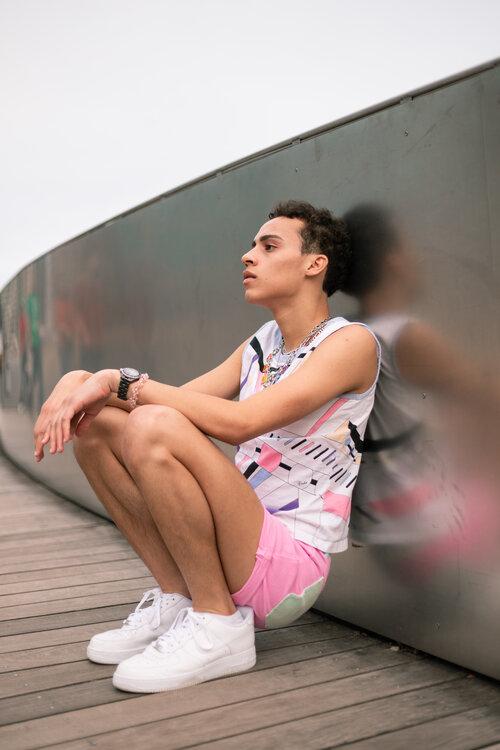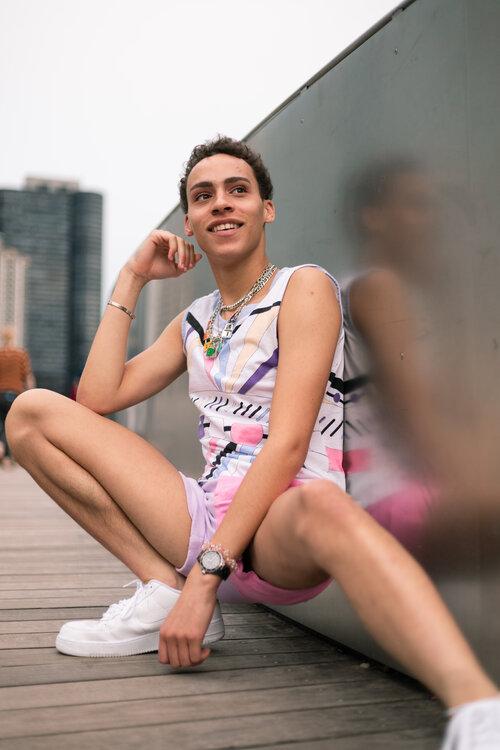 I am wearing these colorful shorts I got from Dolls Kill, I love this piece because the seemingly random assortment of pastel colors which reflect my glam-girl hot mess aesthetic. The top is vintage Emilio Pucci, its the only tank top that I own and I love it because before I found it I would never have considered buying a sleeveless piece of clothing. In terms of accessories, I am wearing my Chanel J12, a pink bracelet, a Cartier Love bracelet in white gold, and most importantly my arsenal of chains which I play with nervously in all of life's awkward moments. I also have this absolutely delightful early 2000s phone that was a collab between Motorola and Kimora Lee Simmon's Baby Phat label, can you tell pink is my favorite color?
I often dress for how I see the world in my mind and not in its reality. I think without fashion, life would be very hopeless in a sense.
What is your relationship to fashion? Has it changed over time?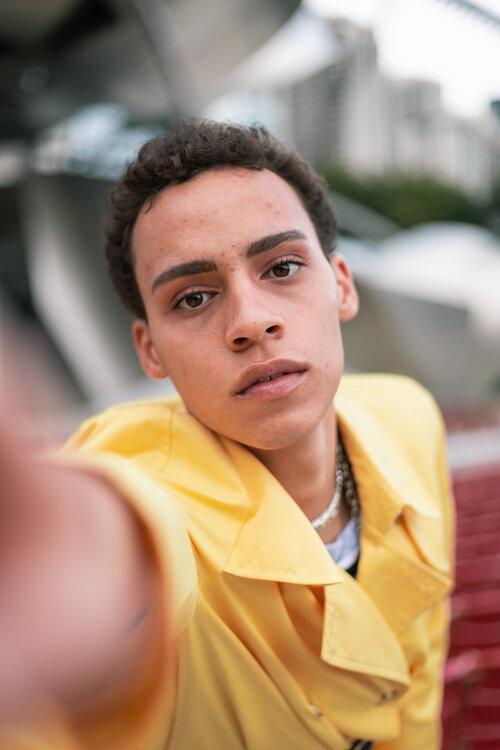 I can say without hesitation and without exaggeration that fashion, and more broadly design, is everything to me and is central to my life. The ability to change my identity and my perception of myself every day (and perhaps even change how other people see me), or even twice in a day is so freeing, especially in the sense that I often dress for how I see the world in my mind and not in its reality. I think without fashion, life would be very hopeless in a sense. I think I have had this relationship with fashion since I was a small child, but only in the past 5 years have I actually been deeply aware of this connection and dependence.
Why is fashion important to you?
Fashion is important to me because in a world that is often restrictive, prescriptive, assumptive, and accidental, I get to make the very conscious wardrobe decisions I make every day and rebel against society's assumptions about me or its restrictive ideas about what I should do and how I should act. Fashion is a small but essential form of rebellion for many people including myself.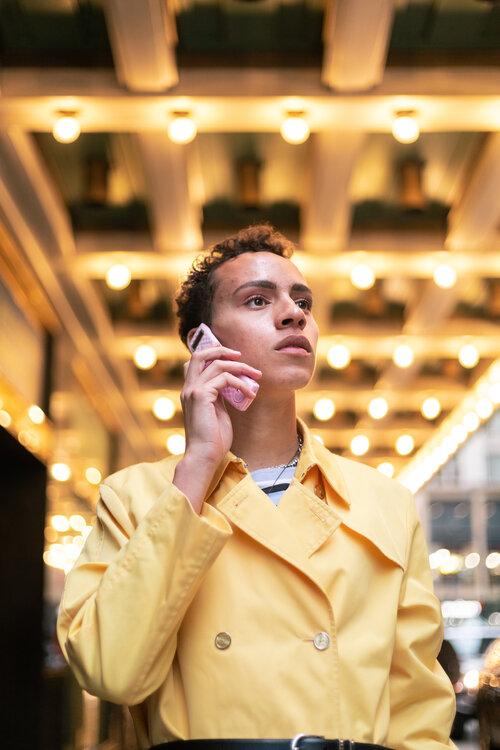 Fashion is a small but essential form of rebellion for many people including myself.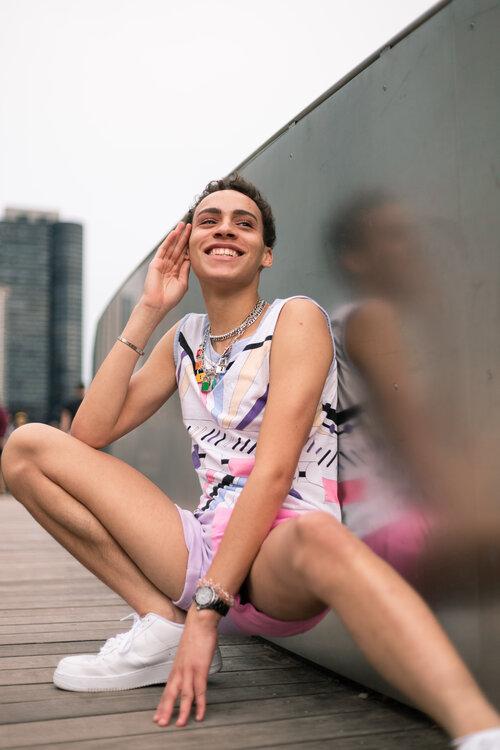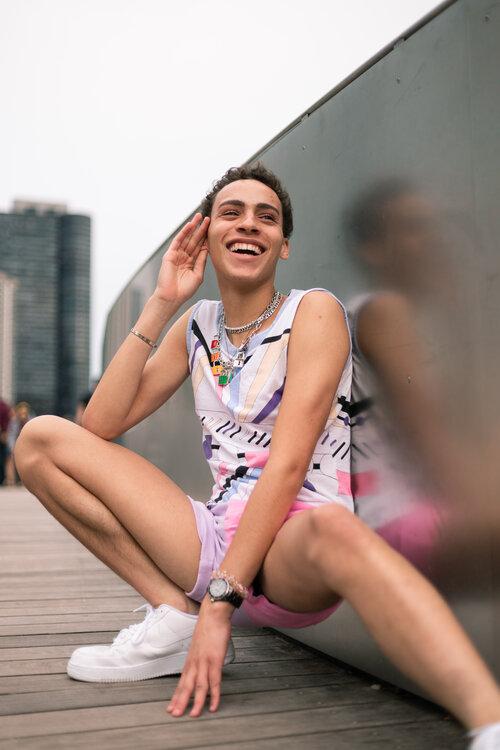 ---
Images courtesy of Jaire Byers, to see more of his work, check out his portfolio here.