PHX Gallery is a must-see for people whose love of Comme des Garçons reaches deeper than PLAY T-shirts and Converse collaborations.
Established in 2014 by Joachim and Carly Lapotre, PHX Gallery undoubtedly stands as one of Chicago's best kept secrets, and is a must-see for people whose love of Comme des Garçons reaches deeper than PLAY T-shirts and Converse collaborations. Located in Chicago's River North neighborhood, the gallery sits inside an unpretentious—yet clean and airy—warehouse, which is also home to other small galleries and studios.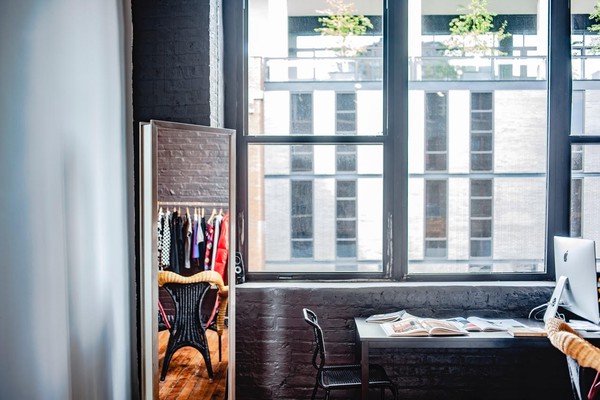 A warm, intelligent, and funny Parisian, Joachim led me to an unassuming set of glass double doors, framed with crown molding and a set of venetian blinds that diligently protected the gallery from prying eyes. The moment Joachim opened the door, I was immediately immersed into a world where fringe fashion and furniture are the rule, not the exception. A small, intimate space looking out onto the street and the building across the way, the room is the perfect setting in which to learn about Comme des Garçons and post-modernist furniture. Immediately to the left of the doors, a set of Prorok rattan armchairs by Borek Sipek for Driade from the late 1980s nestled protectively around a glowing and tactile yellow foam lamp by Masayo Ave for Antonangeli Illuminazione from the 1990s, which itself was perched upon a miniature white ionic column. In one of the chairs rested a sophisticated leather Boston bag from Comme des Garçons, and this entire scene was backdropped by mid-century ceramic wall crucifixes from Belgium.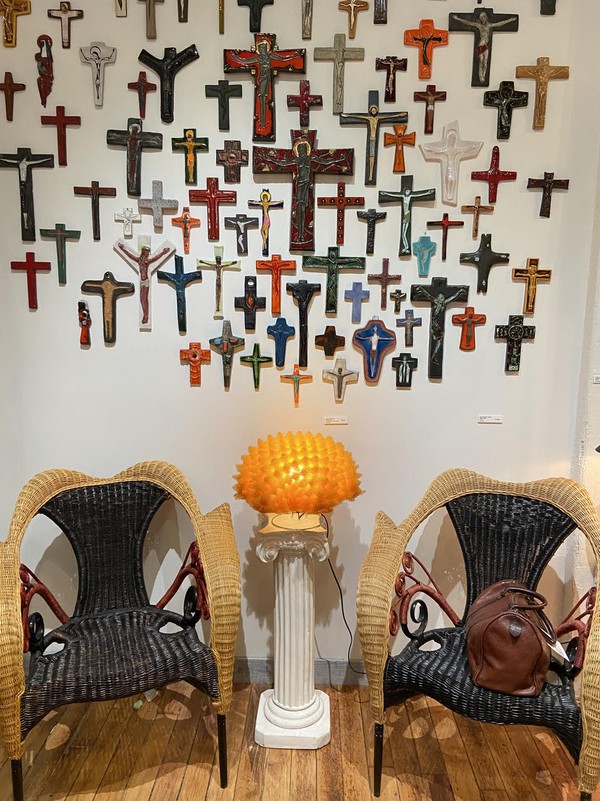 After I took in this magnificent scene, Joachim walked me through the multiple racks of vintage Comme des Garçons clothing, which encapsulate almost 40 years of Japanese avant-garde design from Rei Kawakubo and perhaps her most famous disciple and collaborator, Junya Watanabe. Describing the myriad of ways in which Kawakubo subtly (and not so subtly) defies conventional ideas of gender, form, and design, Joachim's passion shone brightly and enveloped me further in the fantastic world of Comme des Garçons. Stopping at one particular piece, a curious sheer black linen dress by Watanabe for Comme des Garçons from 2014, Joachim encouraged me to try it on, an invitation I accepted without hesitation. The feeling and visual gravity of the garment, alternating from mesh to faux leather circles placed seemingly at random, were incredible.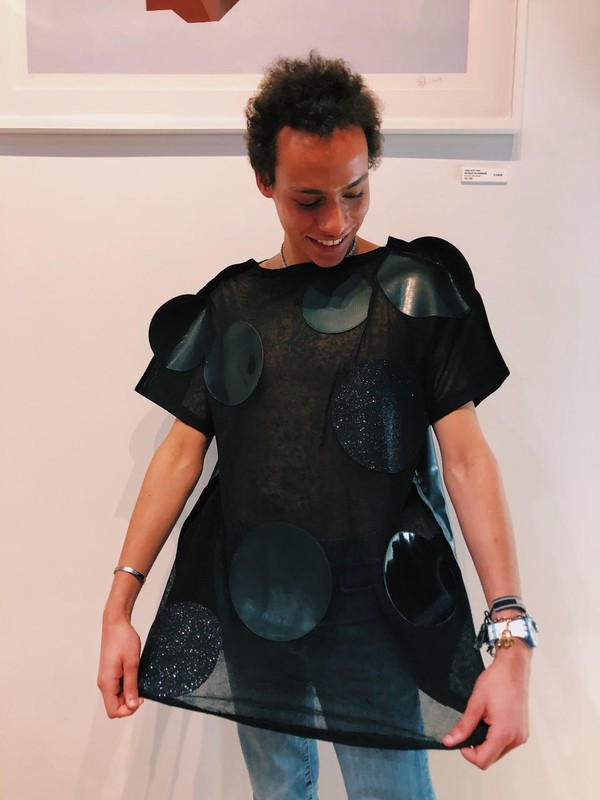 Another standout that highlighted Kawakubo and Watanabe's interest in creating seemingly ordinary clothes was an asymmetric "hooded shirt" from 2011. What seemed from the front to be an ordinary button-down shirt, revealed itself upon closer inspection to be a hoodie, with orange stripes on the front and a red polka dot pattern on the back. Conversation about avant-garde Japanese clothing could have lasted forever, but we eventually began discussing the equally impressive collection of furniture and objets d'art placed throughout the room.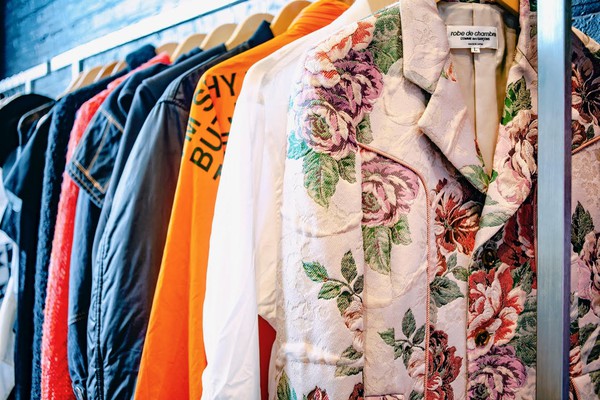 After being introduced to Memphis Group, Ettore Sottsass, and the postmodernist furniture movement through a 2018 show in New York's chic SoHo district titled Raquel's Dream House (curated by Raquel Cayre, who runs the fabulous Instagram account @ettoresottsass), I became a veritable fan of postmodernist furniture and objects. To that end, Joachim and I eagerly discussed Memphis Group legends such as the Super Lamp by Martine Bedin and the Carlton bookcase designed by Sottsass himself, all the while immersed in a constellation of post-modernist creations including the Shiva Vase Prototype from 1973 (which you have to see to believe), several Keith Haring rugs, and a few curious glass and ceramic vases, which were in turn interspersed between a collection of prints by Memphis veteran Nathalie Du Pasquier. A particular highlight of this unparalleled collection was the selection of lighting: a Divan 2 Pendant by Simon Henningsen for Lyfa hung in one corner, casting striking shadows upon the white walls, while a Murano Glass Lamp by Angelo Mangiarotti for Pollux Skipper rested on the floor, creating oblong rings of warm, yellow light across the wooden boards. A designer in his own right, Joachim revealed to me several of his own designs, ranging from delicate, glass blown vases to large, geometric, ceramic sake pitchers.
From a visitor's perspective, perhaps the greatest joy of PHX Gallery is that most things are for sale. After scheduling an appointment to browse all that's on offer, guests can join the list of PHX's clients in purchasing rare and covetable pieces of design history. In fact, it seems that the only person in the gallery who cannot take pieces home is Joachim himself, who declared with admirable restraint: "Curators cannot be collectors."