The Pret A Manger Green Good Stuff juice, despite its uneven balance between fruits and vegetables, is a convenient grab when in a rush.
A few weeks ago, I began posting rather subjective "juice reviews" on my Instagram Stories, where I would rather briefly elucidate the qualities of the juice I drank that day and compare it to other juices from Hyde Park. I was rather surprised to find that people actually cared about these reviews and wanted to hear more, so naturally I jumped at the chance to expound upon my thoughts in The Maroon.
To begin, I'll run through the criteria by which I judged each of the five juices on this list, and then I'll rank each juice from worst to best. For me, the criterion of utmost importance when ranking a juice is the ratio of vegetables to fruit. Juices which favor vegetables to fruit are not only healthier, since they contain less sugar, but are also a better value proposition if you consider the nutrients, rather than its flavor. My second metric is price, and the final one for ranking these juices is taste. Because "good tasting" juices often have a lot of apples or bananas, I choose to take aspects which make a juice more nutritious into more serious consideration.
Fifth Place: Naked Boosted Green Machine Juice Smoothie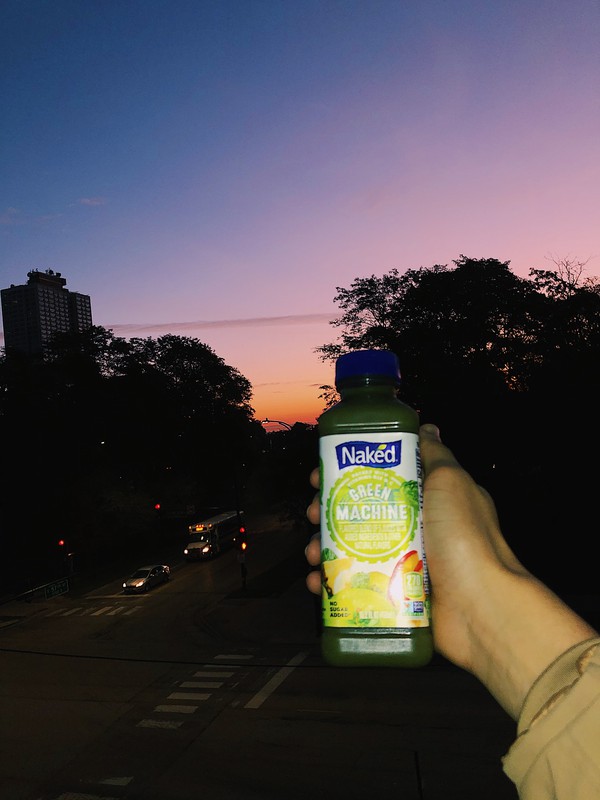 ---
Let the record show that this juice is being reviewed only as a point of comparison for the four other juices in this piece. Contrary to common belief, this drink is not healthy. With an ingredient list that favors fruit and fruit derivatives, this juice mainly satisfies flavor requirements instead of nutritional ones. For instance, this juice contains 28 grams of sugar—more sugar than many doctors recommend should be consumed daily. Additionally, the ingredient list includes "natural flavors," a vague term companies use to disguise the inclusion of preservatives and other unnecessary ingredients. This juice receives a 3/10 because it satisfies the desire for a good-tasting juice, but fails to be nutritious and costs $7.30.
Fourth Place: B'Gabs Goodies Mighty Green Smoothie
Though this option isn't technically a juice, I chose to include it because B'Gabs is close to campus, and the smoothie itself is a great value proposition. B'Gabs does have pressed juices, though not any which contain the ingredients I often look for in a juice. The Mighty Green smoothie constitutes of greens, avocado, zucchini, parsley, green apple, and banana. Though I don't know what exactly constitutes the "greens," the smoothie does have a faint taste of dark green vegetables. Additionally, because this option is a smoothie and not a juice, one can add ingredients like avocado and banana. Thirty-two ounces of Mighty Green costs $10, which makes this juice the best value proposition out of any on this list. It's also worth mentioning that B'Gabs Goodies is a fully vegan restaurant, so you can treat yourself to a snack while waiting on your smoothie. Because of the value of this juice and its fairly robust ingredient list, it receives a 6/10.
Third Place: Pret A Manger Green Good Stuff
For University of Chicago students, this juice is already preferable to others on this list because it can be bought in Reynolds Club with Maroon Dollars when you're in a rush to get to class. Green Good Stuff has a small and relatively clean ingredient list, with apple, cucumber, spinach, celery, and lime, although there is a large imbalance between vegetables and fruits. Because of this, Green Good Stuff has a startling 33 grams of natural sugar, which is five grams more sugar than the Naked Juice which landed at the bottom of the list because of its sugar content. So why does this juice make it to third place? Because of the convenience of this juice (located in Reynolds Club), its fair price of $6.49, and its transparent ingredient list, this juice outshines Naked's offering and scores a 7/10.
Second Place: Bonne Sante Health Foods Get It Green Juice
If I had the time in my schedule to go to Bonne Sante Health Foods on 53rd Street every single afternoon to procure this juice, I would. The ingredients include kale, apple, cucumber, celery, parsley, lemon, spinach, and ginger, and the juice is offered in two sizes, though you may as well go with the larger 16-ounce bottle to save trips to the store. The ingredient list has a healthy balance between vegetables and fruits, and I especially love to see that both kale and spinach are included. Before tax, the 16-ounce bottle costs $11, which is certainly not a good deal compared to the Mighty Green smoothie. However, the fact that the former is a pressed juice and the latter a smoothie explains much of the cost difference. To sum it up, I place this juice near the top of the list at 8/10 because it has the most robust ingredient list, comes in a good portion, and is competitively priced amongst similar pressed juices of the same size.
First Place: Joe & The Juice Green Tonic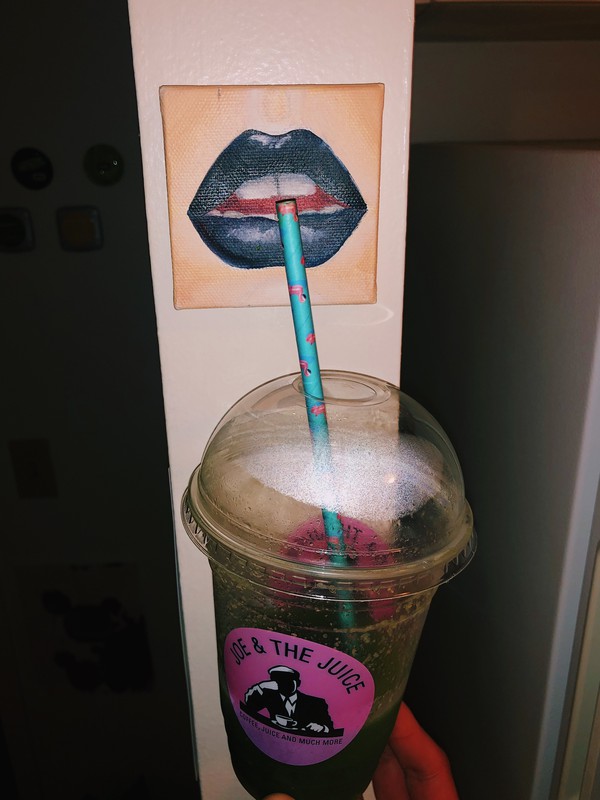 This juice easily wins first place. Though it's true that most Joe & The Juice locations are in the Loop and therefore terribly inconvenient for UChicago students to buy, the offerings contain really short ingredient lists (between three and 10 ingredients) and are reasonably priced between $5 and $12. The location I frequent is located at 980 North Michigan Avenue at the end of the Magnificent Mile, and my drink of choice is a menu item only offered at certain locations known as the Green Tonic. The Green Tonic consists of kale, celery, and cucumber, and this juice ranks the highest out of all those reviewed because it has two vegetable ingredients and only one fruit—and a particularly healthy one at that. It should be said, however, that the flavor of the juice accurately reflects the ingredient makeup, so if you value the sweetness of your green juices, this will probably not be a good option for you. Considering the price and ingredient list, the Green Tonic is the clear winner, and is accordingly ranked a 9/10.
None of the juices on this list ultimately received a 10/10 because all of them are packaged in single-use plastic. My local juicery in New Jersey uses glass mason jars and takes a dollar off the price of a juice purchase for every glass bottle a customer returns. Considering that sustainability, specifically the ubiquity of single-use plastics, is a major issue here, the failure of these juices to be green in this sense of the word means no 10s were given today.