Jan 14
Cover Image (Arthur Kar of L'ART visiting the Porsche Museum) Via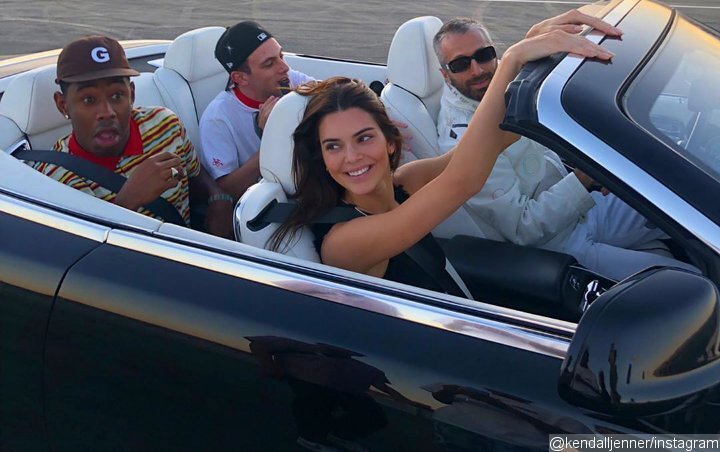 Every now and again I have the opportunity to pour onto paper an idea that I think is truly new to the fashion industry. I love covering trends, art exhibits, and the ins and outs of high end fashion, but when something that is truly new emerges, my giddy excitement for the world of clothing is ignited anew. Having deep passion for both clothing and rare cars, L'ART DE L'AUTOMOBILE is a particularly exciting addition to the high end streetwear market, the automobile collector's market, and to car/fashion culture more generally.
Given my disposition toward couture and high end ready-to-wear collections from established designers, it is surprising even to myself that I would be writing about a streetwear brand that, in addition to selling million dollar vehicles, produces t-shirts, hoodies, and stickers emblazoned with pop-art and brand logos. Yet L'ART is appealing to me and to many other people who would not classify themselves as streetwear lovers at least in part because the company has tapped into a genuine sense of community grounded in their deep roots in Parisian automotive culture, and this community makes itself known both online and in the streets (cars from Paris to Manhattan can be seen brandishing L'ART insignia).
Having crafted for itself an image of carefree yet glamorous youth through an Instagram page boasting more than 125k followers, among them Kendall Jenner, Tyler, The Creator, and automotive royalty Ted Gushue, L'ART DE L'AUTOMOBILE has secured its rightful position in the garment industry and in the car scene.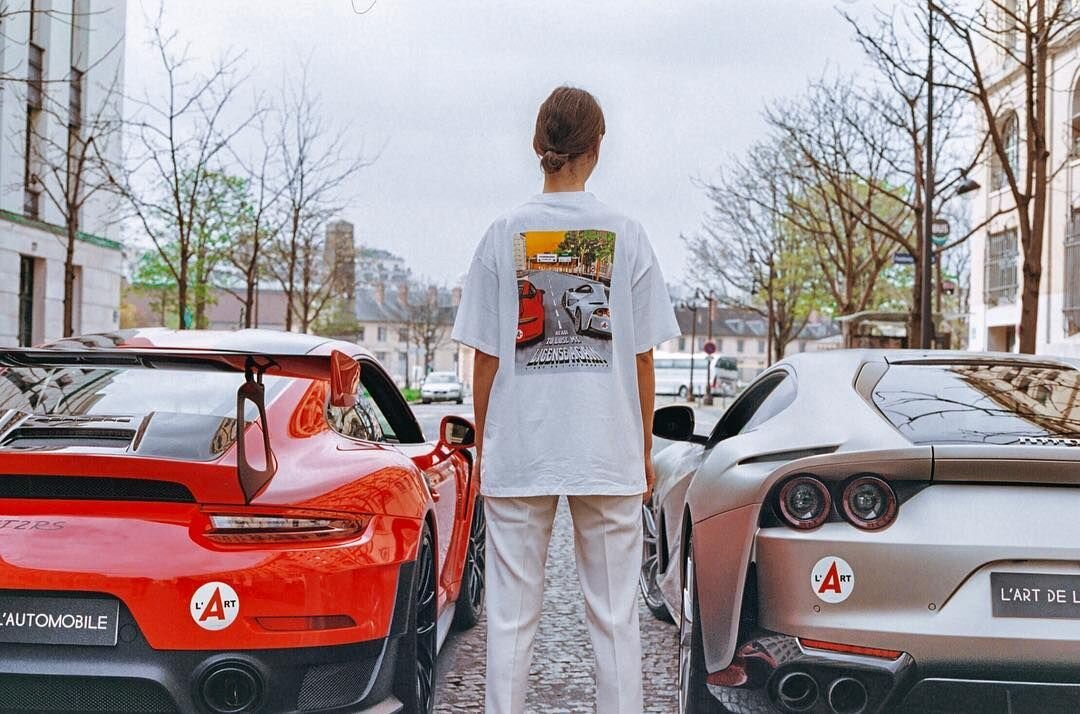 The level of success that L'ART has attained as a purveyor of apparel is impressive when one considers that its first collection of clothing became available only in 2016. Certainly, having a pre-existing loyal customer base and a cult following among celebrities, as is the case for the brand's founder, the legendary Arthur Kar, can help get a project off the ground, but the leader of such an idiosyncratic endeavor would have to offer something that was properly unique to the fashion industry, and Kar found his niche.
Our current moment of fashion is one of ascetic minimalism; from Loewe to Bottega Veneta to Celine, our culture is awash in tones of beige, gold, white and black, and subdued prints and patterns. While there are many things to be gained from minimalism in fashion, especially for older buyers, it is certainly the case that younger people want to lead a more laid back, rebellious and emotional existence, and eye catching, highly contemporary streetwear that appeals to younger and freer sensibilities can offer that.
Following from its highly stylized Instagram account, L'ART's apparel designs are cheeky, outrageous, and profoundly in tune with the mix of grunge and glamour that so appeals to teens and twenty-somethings. A quick browse of their apparel site reveals t-shirts featuring burning cars (an unmistakable reference to a million dollar Ferrari F40 which burned to the ground in Monaco just this year), stickers depicting a Mercedes Benz G-Class on cinder blocks after having its wheels stolen, and even Vans sneakers that the famous footwear company produced in collaboration with L'ART.
The brand has become so popular that it is now regularly available at Dover Street Market, Slam Jam, Notre, and The Broken Arm in Paris. A testament to the brand's overwhelming success, and my personal frustration, can also be gleaned from the fact that the apparel website is frequently sold out.
Launching a streetwear brand is a rather precarious endeavor in a time when the market for logo tees and shockingly priced basics is more than saturated, but L'ART DE L'AUTOMOBILE proves that one can still succeed in the space if one's brand is authentic, savvy, and hyper aware of the condition of young people around the world. In this sense, L'ART is a refreshing take on a recent yet already tired tradition, and it is also a sign of things to come.
---
Cover Image (Arthur Kar of L'ART visiting the Porsche Museum)