Oct 22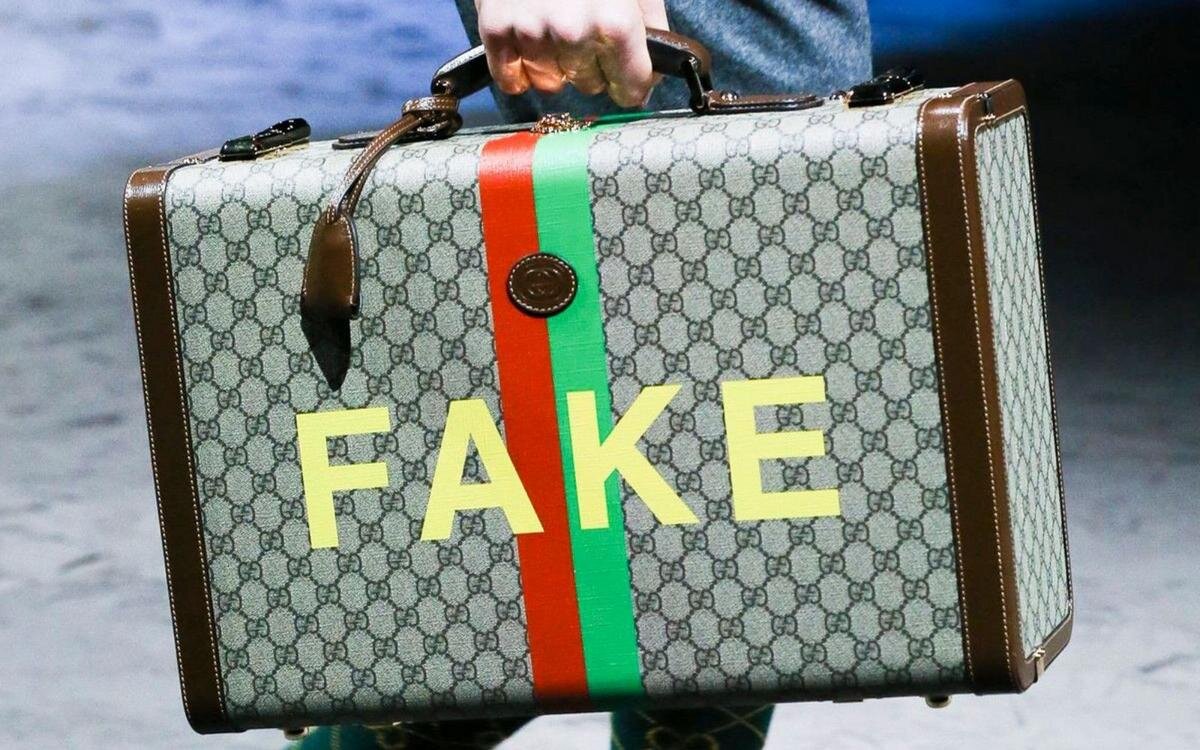 To fashionphiles around the globe who take interest in all things luxury, Gucci's recent capsule, titled 'Fake/Not,' probably comes as a surprise. But, to those who have followed Gucci and Alessandro Michele since 2015, a capsule collection that deliberately brands each of its items as fakes seems like a most authentic and intoxicating culmination of Michele's aesthetics.
Before Michele, Gucci had been in a decade long creative rut. With the departure of Tom Ford in 2005, the brand went from a cutting edge fixture of the fashion world that celebrated and embraced eroticism to one that struggled to find its creative niche and, as such, also struggled to find clients. From 2006 to 2014, Gucci languished under the creative direction of Frida Giannini, who left the brand just after its CEO, and Giannini's romantic partner Patrizio di Marco, did. Giannini's departure, setting aside the personal drama that surrounded it, left Gucci with the problem of appointing a creative director who would reinvigorate the glamorous but boring brand, yet Michele was far from the obvious choice. In fact, it is quite the testament to Mr. Michele that, in 2020, he is a well recognized name in fashion considering that he rose to the position of creative director only five years earlier, after having led Gucci's accessories department since 2003. But, when one totally redirects the creative vision of a name as influential as Gucci, changing its clientele and more than doubling its annual revenue in the process, one is guaranteed to rise to prominence.
Though a person can see the pronounced visual departure in Gucci's collections since that fortuitous unveiling of the Fall 2015 Ready-to-Wear collection, Michele's more meaningful contribution to Gucci, and to the worlds of fashion and expensive living in general, has been a sort of liberation. Breaking ranks with its contemporaries at Prada, Fendi, Balenciaga, Christian Dior, and more, Gucci has become the rosy voice of reason that finally popped the bubble which separated the worlds of high fashion and contemporary politics/ideologies. Alessandro Michele's Gucci does away with constructions of gender, value, belonging, and conservatism, and radically re-asserts that designer clothing should be cutting edge, of the moment, and accepting of a wide audience of people, regardless of their ability to monetarily support the brand; Michele's Gucci is one of ideas, and radical ones.
From runway shows that feature models gingerly clutching replications of their own heads in their palms, to trousers with large tags which read "Gucci Orgasmique", nothing is sacred in the land of the new Gucci. By working to dismantle the artificial barriers of gender, economic status, and "good taste" in his work, Michele has been steadily moving towards the ultimate dichotomy which is present in all of his work, that of real vs. fake, since 2015. And, especially in light of the collaboration with Dapper Dan which began in 2017, making the fake real and the real fake has been perpetually on Gucci's radar.
The capsule collection 'Fake/Not' takes the final step in freeing Gucci from the classed and WASPy grips of the world of high fashion. Taking one of the most readily copied designer motifs in the world, the interlocking double G on brown canvas, and covering it gaudily in Gucci's signature bicolor stripes and the words 'FAKE' on one side of each piece and 'NOT' on the other, Michele seems to ideologically erase the final barrier separating authentic Gucci products from those uncanny fakes which can commonly be found littering New York's Canal Street or Hong Kong's famous counterfeit markets.
While brands like Chanel frantically prosecute producers of counterfeit items and even actively dissuade customers from buying their products secondhand, Gucci is leaping headfirst into the richness of creativity and passion which exist within the world of Gucci inspired garments. Here lies Michele's final frontier, Gucci's complete awakening, and the most dazzling flowering of both yet; Gucci is for neither binary gender, it is for neither rich nor poor, it is for no particular kind of person at all. Gucci, and specifically its iconic print, is for anyone who wants it, because ultimately, real Gucci is fake, and fake Gucci is real.
---
Featured image via