With 2020 approaching, MODA Blog rounds up the best, worst, and most iconic phenoms of the 2010s.
In recent years, it seems that fashion houses have begun to realize the potential to create objects of unparalleled beauty with the help of creatives in other fields. Though the link between fashion and art may be apparent to millennials and those even younger, the idea of collaboration across the fields of fashion and art were relatively rare before the 21st century. Beginning in the 2000's, however, collaborations in creative industries became commonplace thanks to a combination of the artistic potential and the generally positive reaction from consumers. It is with this potential for greatness in mind that we present the top ten fashion collabs of the last decade.
Number 1: Louis Vuitton x Takashi Murakami: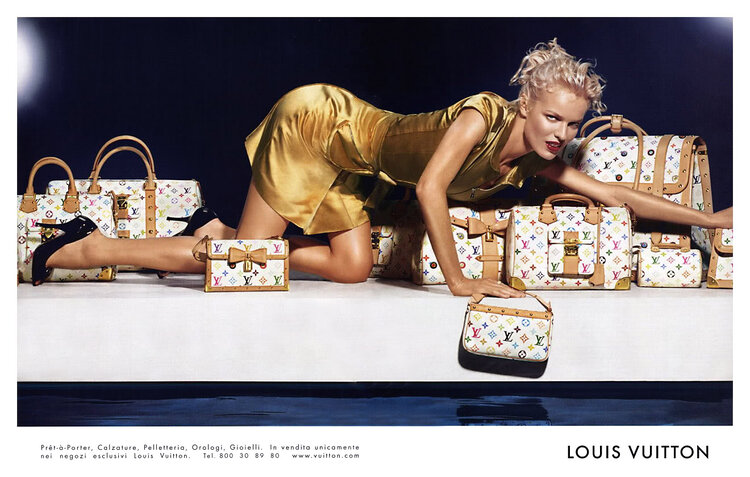 Though it is true that the relationship between Murakami and Louis Vuitton began back in 2003 with the introduction of the Murakami Multicolor Monogram collection, the close relationship between Murakami and Louis Vuitton lasted for over 13 years, extending into 2015. Chances are, even if you didn't know Takashi Murakami collaborated with Louis Vuittion, you are familiar with the now iconic and always lusted after Multicolor Monogram bags. These bags not only defined a decade and a half of style, being worn by the likes of Paris Hilton, Jennifer Lopez, and Kim Kardashian, but they also legitimized future collaborations between artists and household name fashion giants such as Louis Vuitton.
Number 2: Louis Vuitton x Supreme: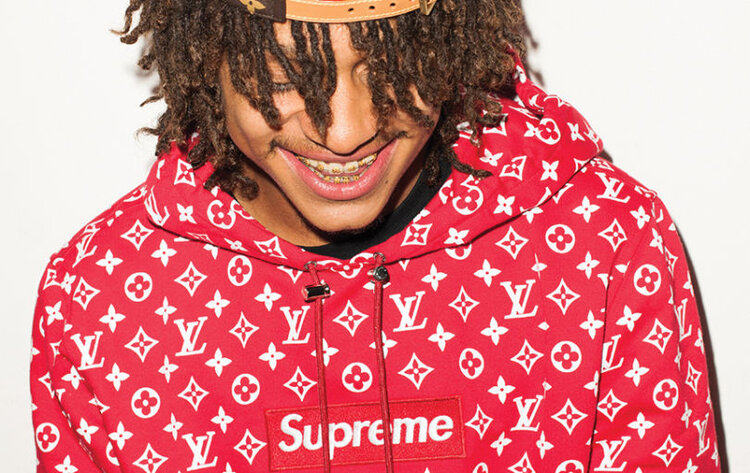 Having essentially created the evergreen trend of designer collaborations, it only makes sense that Louis Vuittion should appear on this list multiple times, and the Louis Vuitton x Supreme collaboration was just as earth-shattering as the Murakami collaboration, if not as enduring. First debuted at Paris Fashion Week in 2017, the Supreme x Louis Vuitton capsule came at the height of Supreme's mainstream relevance, and undoubtedly widened the brand's audience. Notably, this collaboration was launched first at pop-up locations across the world rather than in stores, demonstrating Louis Vuitton & Supreme's willingness to adapt to the ways in which young people now shop.
Number 3: Moschino x H&M: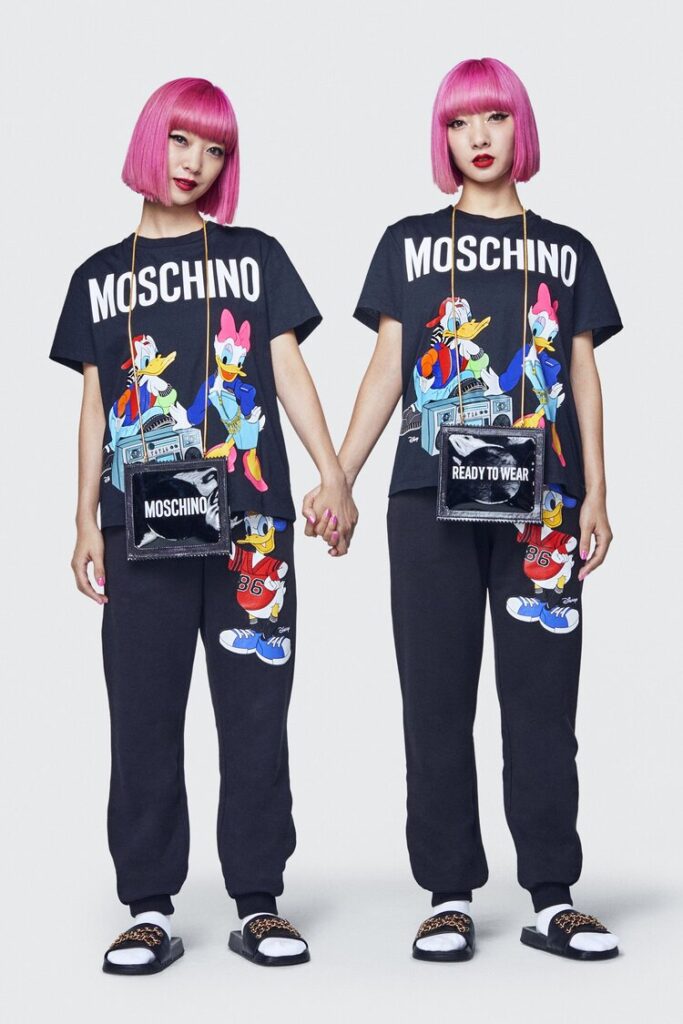 Under Jeremy Scott, Creative Director of the brand since the end of 2013, Moschino has become a go-to brand for aesthetically conscious youth who identify with Moschino's bear motif and phone cases that elevate daily household objects to forms of art. For this collaboration, both H&M and Moschino had to pull out all the stops, with H&M dramatically raising their quality standards and Scott stretching the limits of his diverse but always recognizable style. The resulting pieces were a pleasing blend of grunge and high fashion glamour, with strong undertones of youthful rebellion. The relatively low prices for the collection were a plus, too.
Number 4: Gucci x Dapper Dan: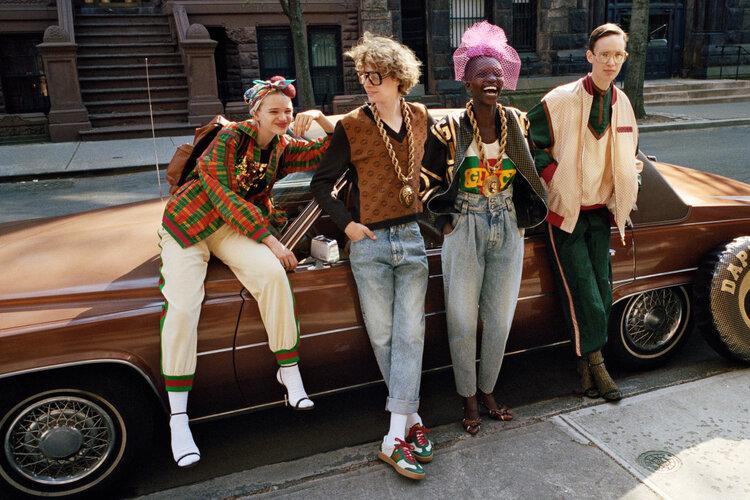 This particular story is an interesting one. Dapper Dan is and has been an iconic African American streetwear designer based in Harlem, New York since the 1970s, counting celebrities and drug lords among his clientele. Dapper Dan was known largely for incorporating popular design houses logos into his clothes, and the iconic Gucci double G was among his favorites. This led Alessandro Michele, creative director at Gucci since 2015, to create a jacket that paid homage to a particularly famous Dapper Dan design without crediting him. Perhaps ironically, Dapper Dan and his followers were angry about what seemed like a stolen idea rather than an homage, and later in 2017, Gucci formally partnered with Dapper Dan on a line of clothes and eventually even opened a store with him in his native Harlem.
Number 5: Chanel x Pharrell: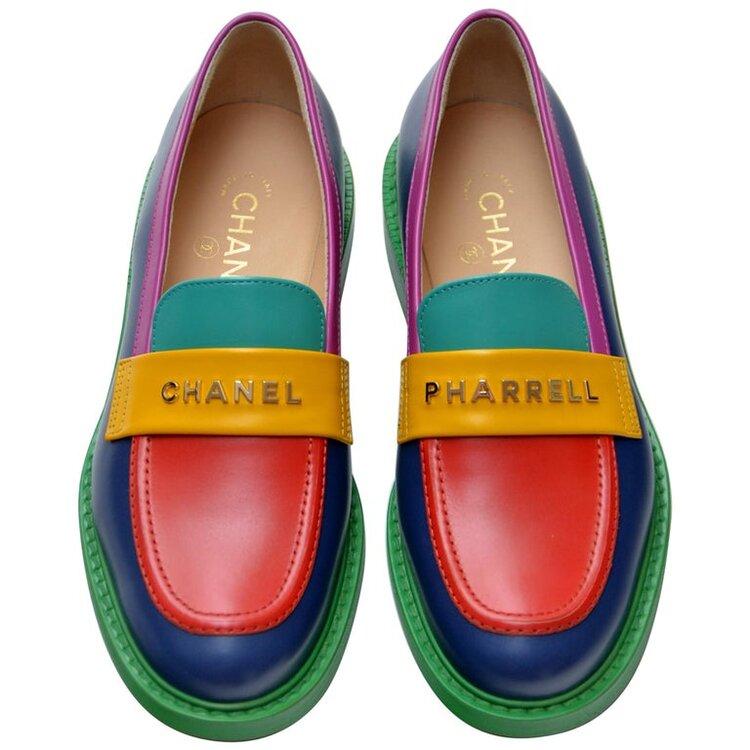 The Chanel Pharrell collection, which debuted for Spring/Summer 2019, is the quintessential example of a daring and successful collaboration. With Chanel moving away from its decidedly haute couture and formal focus, and Pharrell channeling his propensity for beautiful music into beautiful clothes, this collaboration was a risky but ultimately successful move on the part of both parties. Replete with bright colors, bedazzled logos, and a range of tactile materials, the Chanel Pharrell collection was a comprehensive take on luxe streetwear and has accordingly been worn by the likes of Lil Uzi Vert and Young Thug.
Number 6: Dior x Hajime Sorayama: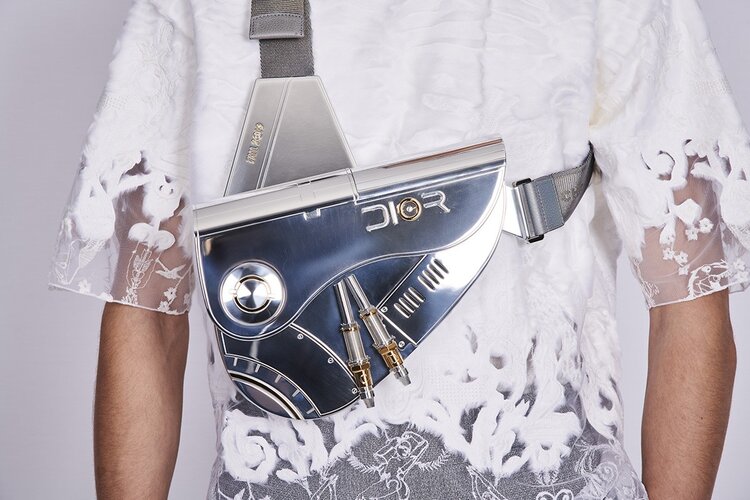 Under the creative direction of Kim Jones since 2018, Dior Homme has arguably been the fashion label most open to collaborations with intriguing artists, counting Daniel Arsham and Hajime Sorayama among them. The Fall/Winter 2019 collaboration between Dior Homme and Hajime Soroyama, though not expected, seemed rather natural; pairing Soroyama's retro-futuristic aesthetics with Dior's legendary oblique print on shoes, shirts, and accessories, this collaboration brought a rugged and utopian vision to the house of Dior rendered in plastic and highly polished metal. Standouts from this collaboration included an industrial and futuristic revisit of the iconic Saddle Bag, originally the work of John Galliano, as well as a fantastic take on the B23 shoe.
Number 7: Chanel x Audemars Piguet: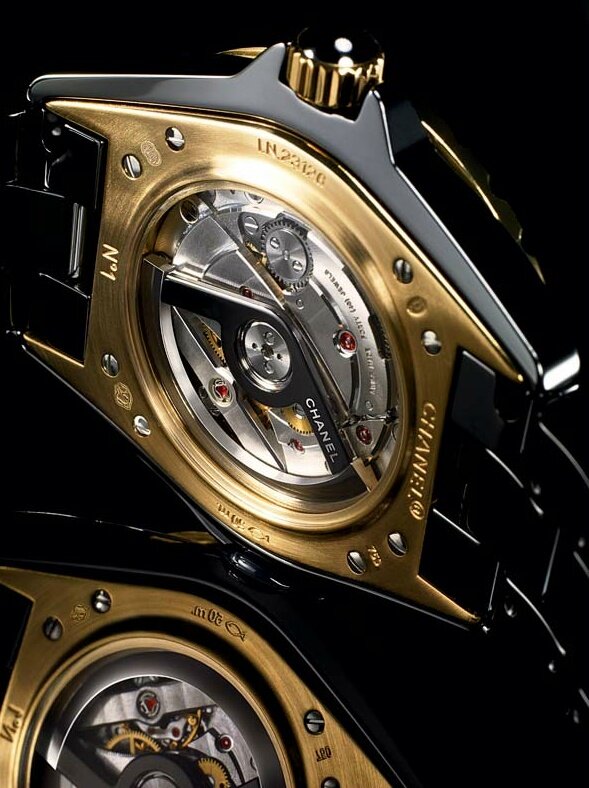 Perhaps the unlikeliest collaboration on this entire list, the Chanel x Audemars Piguet collaboration is also arguably one of the most exciting. Ever since being launched in 1999, the Chanel J12 has been a must-have watch for celebrities and the fashionably conscious. Rendered in shiny ceramic, a shiny and surprisingly resilient material, the J12 was legendary in almost every way, lacking only a horologically sophisticated movement to match the sophisticated design. Luckily, in 2008, the famed watchmaker which needs no introduction, Audemars Piguet, stepped up and fit their well known mechanical Calibre 3125 movement to the J12, finally satisfying all of the requirements for a truly special watch. To distinguish the Calibre 3125 J12 from the standard J12 which comes in only black and white ceramic, the Caliber 3125 was cast in shiny black ceramic with 18k rose gold accents, and later editions of the watch were made in matte black ceramic.
Number 8: Burberry x Vivienne Westwood: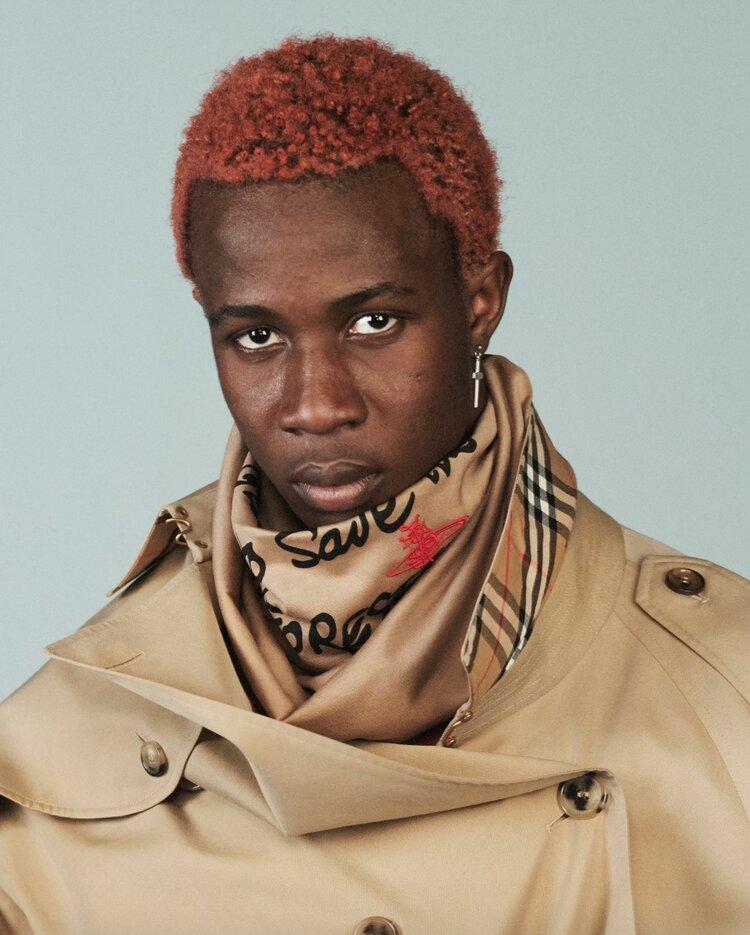 Uniting the historic English fashion house Burberry with the iconic English club-kid/punk rock oriented aesthetic of Vivienne Westwood was a move that fans of each brand will look upon fondly for years to come. Having risen to fame in the 1970s with the English punk rock movement, it is surprising that a collaboration between Vivenne Westwood and Burberry did not come about until late 2018. Featuring Burberry's check motif overlaid with environmentally focused words written by Westwood, the collection carried a high-fashion political message while supporting the U.K. nonprofit Cool Earth. The full range of campaign photos and videos released for this collaboration are well worth a look.
Number 9: Jean Paul Gaultier x Hermès: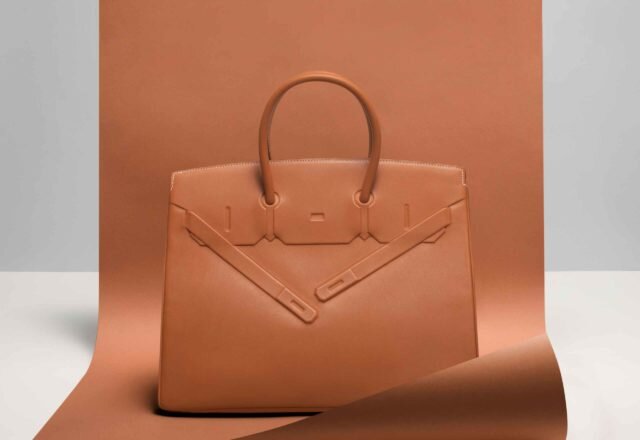 As the Creative Director of Hermès from 2003 to 2011, the daring Jean Paul Gaultier injected excitement into one of the world's most respected and sought after leather goods brands. Though it is a stretch to call the Shadow Birkin a collaboration since Gaultier was the Creative Director of Hermès when he created it, I like to think of it as a collaboration because it unites the quirky aesthetic of Gaultier while modifying Hermès' most famous item, the Birkin. Keeping the shape of the traditional Birkin, Gaultier removed the functionality of the flap and left the imprint of the sangles (the locking arms) on the front of the bag, without allowing them any functional purpose, hence the name Shadow Birkin. Perhaps more than any other of Gaultier's contributions during his 8 year tenure at Hermès, the Shadow Birkin left an indelible mark on the brand.
Number 10: Louis Vuitton x Memphis Group: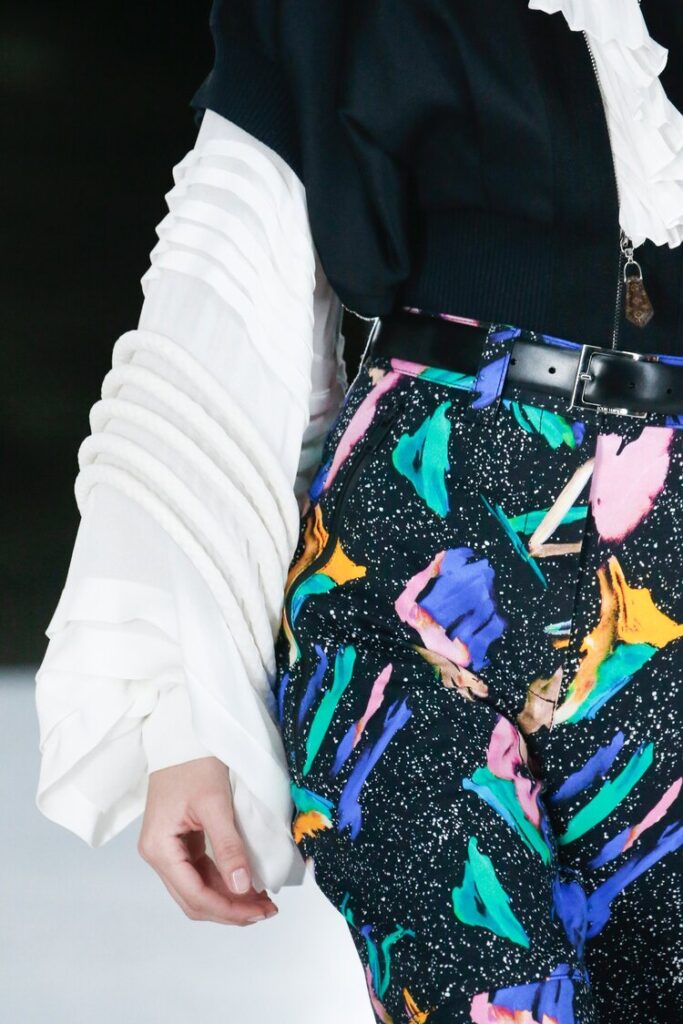 Rounding out the list is another collection that isn't a collaboration in the strictest sense. For the Spring 2019 women's ready to wear collection, Nicolas Ghesquière drew inspiration from the work of Memphis Group, a now largely dissolved postmodernist design collective established in the 1980's and led by the fabulously creative Ettore Sottsass. This collaboration is very dear to my heart, as the products of Memphis Group have been an obsession of mine for several years. Ghesquière employed the use of bright colors, geometric 80s patterns, and bulky architecture to pay homage to the Group and the late Sotsass, and the final product was exceptional not only for the beauty of the clothes in themselves, but also for the fact that Ghesquière intentionally brought the legacy of Memphis Group to a younger audience.
So there's our list. Which collab is your favorite and which did we leave out?
Featured image via